IBBY Ethiopia is a forum for all those interested in creating, printing and distributing high quality Ethiopian children's and youth literature.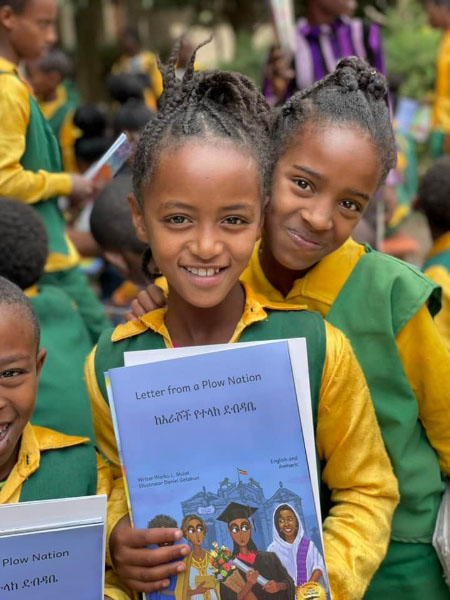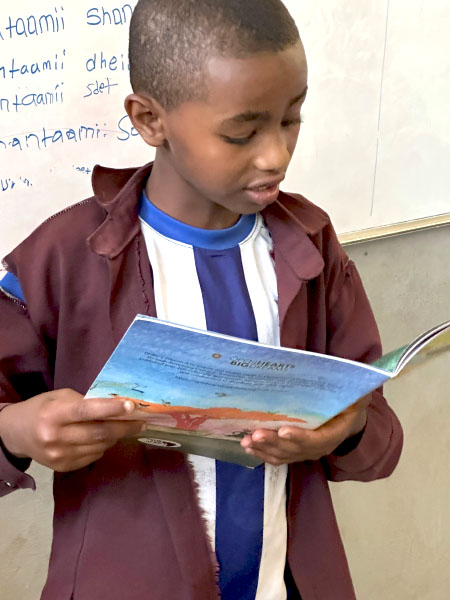 We are one of more than 80 national sections of the International Board on Books for Young People, a non-profit organization committed to bringing books and children together. IBBY Ethiopia is a new national chapter which joined in July 2023.
Ethiopia is Africa's second most populous country; literacy is only realized by around half of the population (less for women and girls); leaving tens of millions without this critical ability. Recent nationwide literacy tests show few students are learning to read well in any language. There is a lack of sufficient quality culturally appropriate children and youth books in the local languages.  Ethiopia has between 70-90 first languages spoken. The median age in Ethiopia is under 20 with only a small percentage of the youth getting to pursue higher education. Ethiopia has made great strides toward educational goals but still struggles with adequate teacher training and getting materials into the hands of students.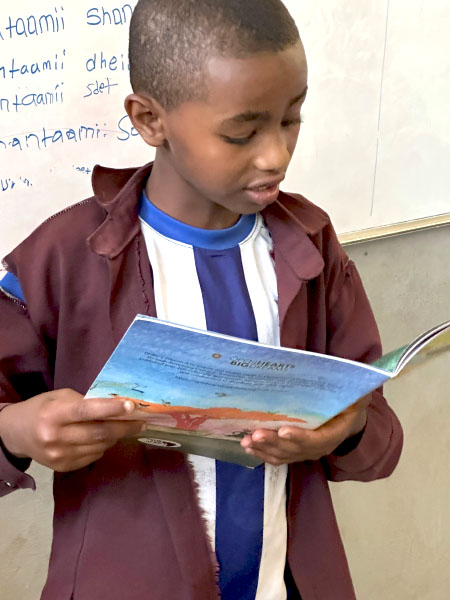 The challenge is significant but the opportunity is as well.
When Jane Kurtz won the I-Read IBBY Reading Promoter award because of her work as the creative lead for Open Hearts Big Dreams (who received prize funds as well) and decades of work supporting reading in Ethiopia, it became clear that Ethiopia could benefit from have a national chapter of IBBY.  Ellenore Angelidis, who founded OHBD, discussed with the possibilities with Ethiopian team members. There was enthusiastic support.  So, in 2023, Ethiopia applied to become a national chapter, sponsored by OHBD until fund generating activities become robust enough to support.
IBBY Ethiopia will build on the limited but growing activities focused on increasing access to quality books and creating a love of readingi
Ethiopia has a population of 120MM and growing quickly.  It has a long history of oral story telling but limited children's book publishing given economic and other challenges.  Sharing quality books from Ethiopia will benefit both the children of Ethiopia as well as the children of the world. OHBD has created and published over 160 unique titles, in 20 languages so far, and printed and distributed directly or through license agreements over 350,000 copies in seven and soon to be 10 languages across Ethiopia.  There is a new read aloud weekly program at the national library in the capital as well as writers' workshops for writers and illustrators.  OHBD hosted writing and artists workshops to increase the knowledge about using both to create quality books. Organizations in Southern Ethiopia are working on reading rooms using OHBD books.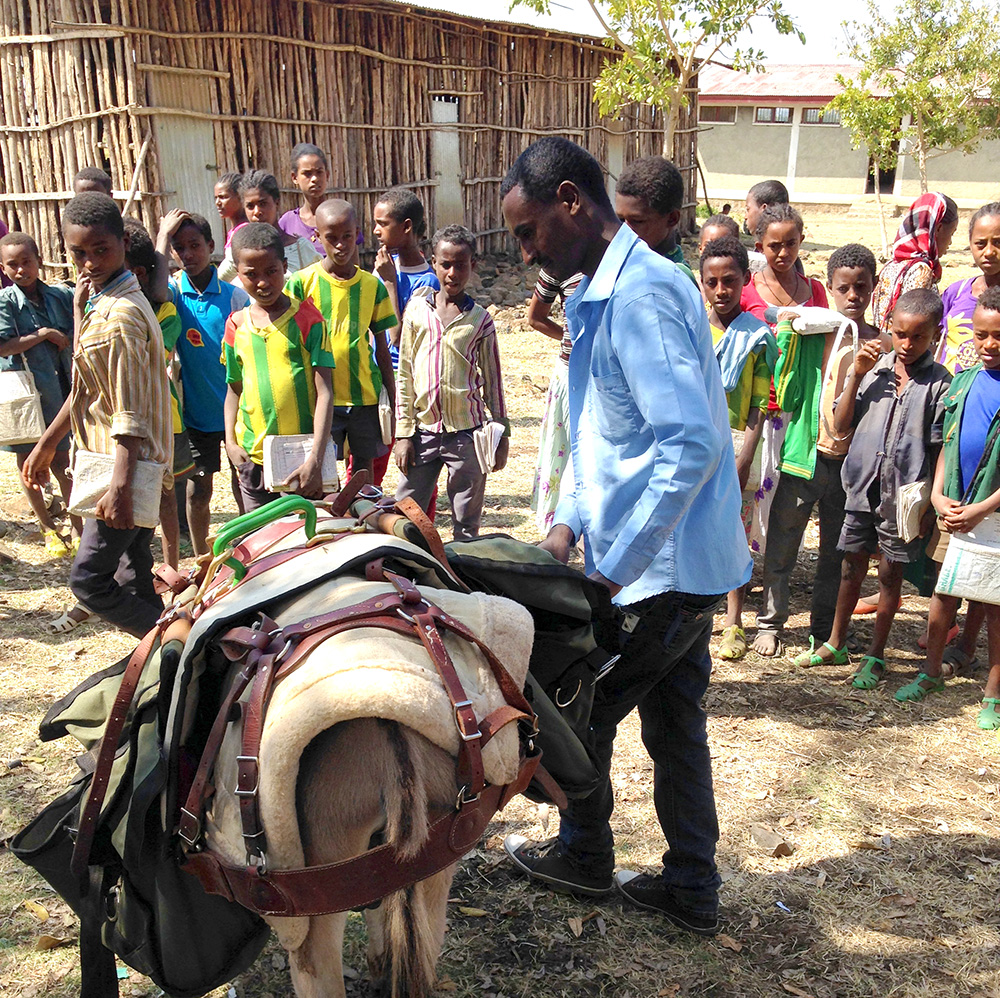 We represent all sections of the Ethiopia's book community.
Our current Ethiopia IBBY leaders are Yoseph Ayelew, who is an author, leads local printing and distribution for OHBD, and has been a long-time literacy advocate.  Alex Regassa is an illustrator who also teaches art classes for kids at local schools. Ellenore Angelidis is the founder of OHBD, its volunteer Board President and Executive Director as well as the author of a number of its children's books. OHBD was inspired by Leyla Angelidis, Michael and Ellenore's third child who was born in Ethiopia and wanted equal opportunities for kids in her birth country.  She is also an OHBD author of a number of books and a volunteer spokesperson and fundraiser. We are also working with a number of other authors, translators, illustrators and organizations supporting libraries, literacy and education in different parts of Ethiopia.  We look forward to growing our organizational capacity and reach in the coming year.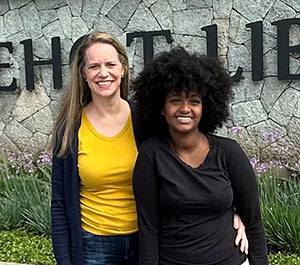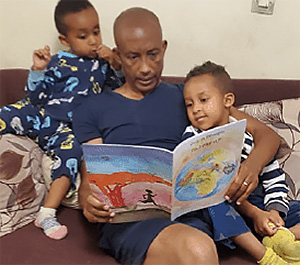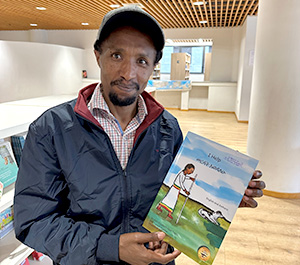 Staff, Mission, and Objectives
IBBY Ethiopia is new chapter and will develop its own projects as it moves forward. Its initial goal is to engage with all sectors involved with children's books in Ethiopia and get representation from a wide range of geographies and perspectives.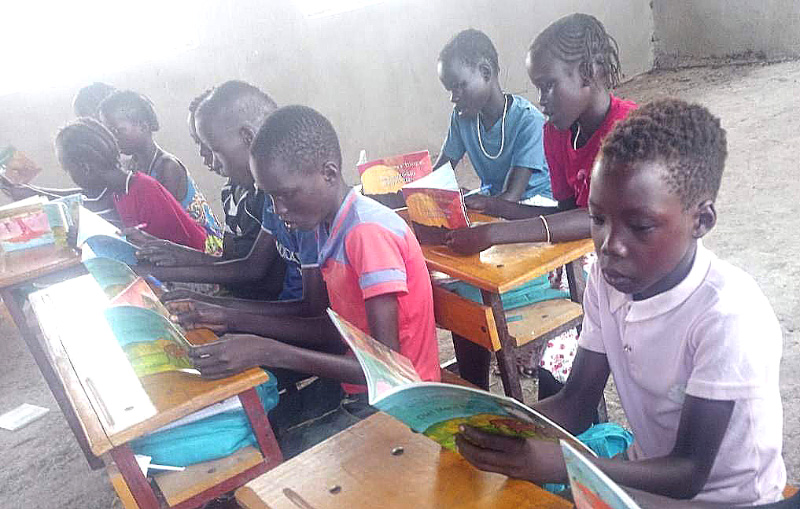 IBBY Ethiopia's Mission is to support:
Creating a reading and writing culture in Ethiopia
Promoting Ethiopian children's and youth literature in Ethiopia and internationally
Reading projects to increase Ethiopian children and youth's access to quality books and to develop a love of reading
IBBY Ethiopia's Objectives are to support:
Distributing quality books to children across Ethiopia
Increasing the number of quality children and youth books and languages available in Ethiopia
Creating an economic model with authors, illustrators, and educators to support quality book creation and distribution
Ethiopian books win International Awards: